When you log in to our Online Creator for the first time you are greeted by our 'Quick Book Designer' page. This page is designed to help you get a head start on laying out your yearbooks and to make it even easier to begin creating.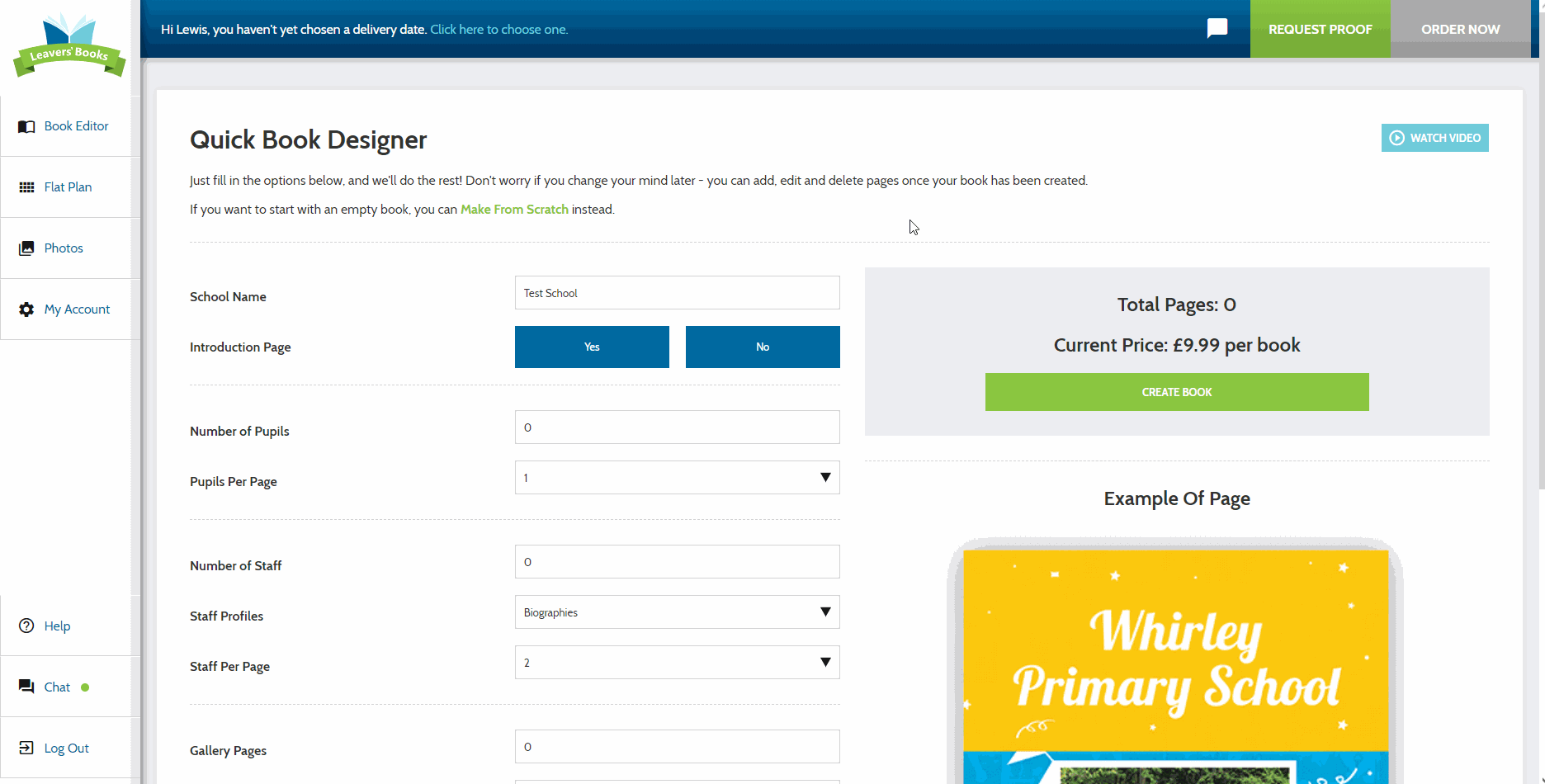 As you can see from our demonstration above, it is really simple to use. You just fill in the details regarding the page types and amounts you would like to feature in your yearbook. Then we will build a template for you to work from.
Once you have filled in the basic details of your school yearbook you can then choose your binding type. Each offers different benefits and requirements from your yearbook. If you aren't sure, don't panic, you can always change your options later on.