How to Sign Up to the Online Creator
Signing up to our Online Creator is the first step on your yearbook journey! All you need to do is head to our Sign Up page to begin. Once here you just fill in the details we need to know to create a yearbook account for you, click on 'Create Account' and that's that.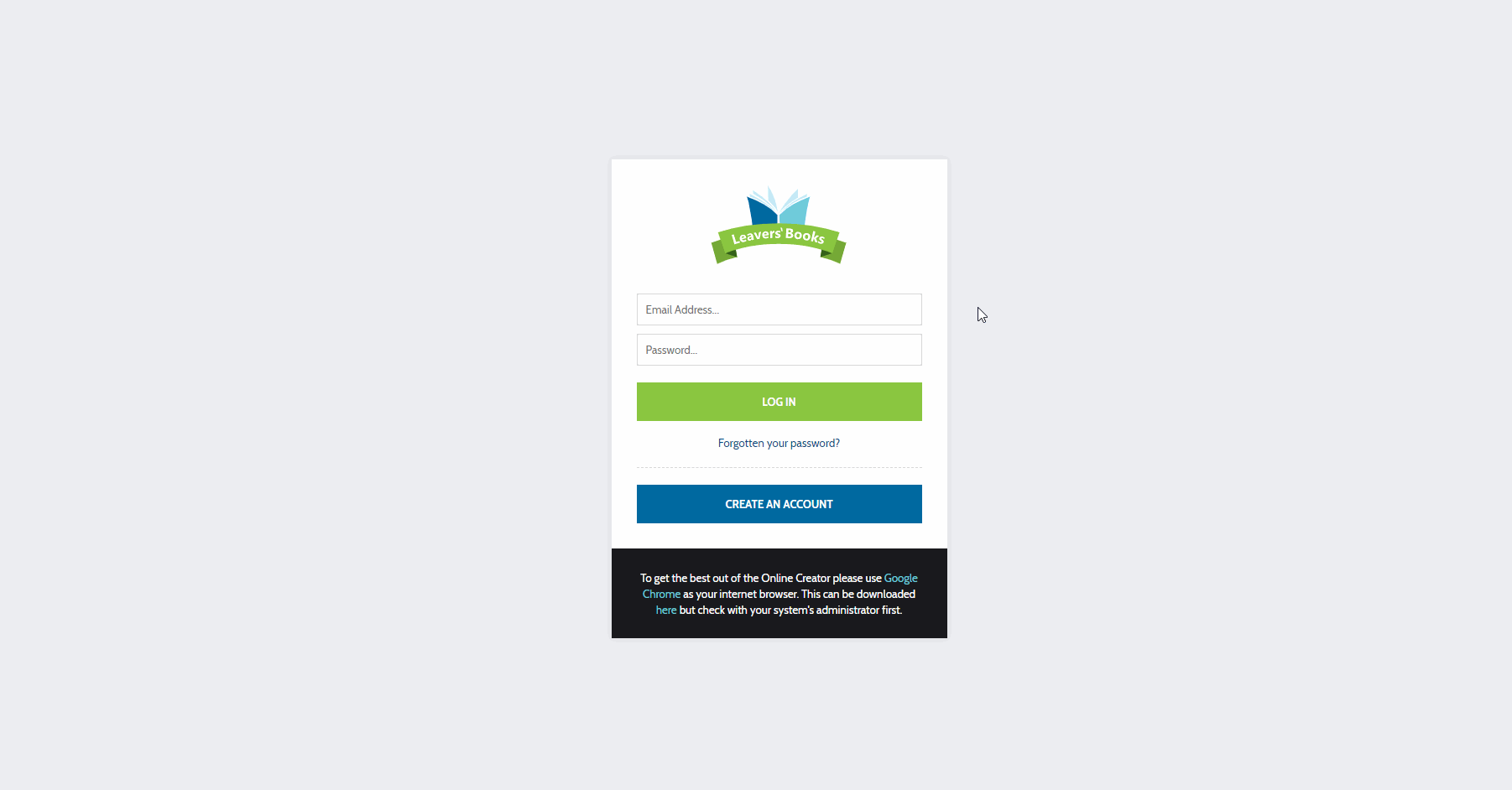 How to Sign In to the Creator
If you already have an account with us then it's even easier! All you need to do is head to our Sign In page and use your login details from your previous visit. This will let you make your school yearbooks again and say goodbye to your pupils. Have you forgotten your password? If so, you can also reset your password using this page and login to your previous account.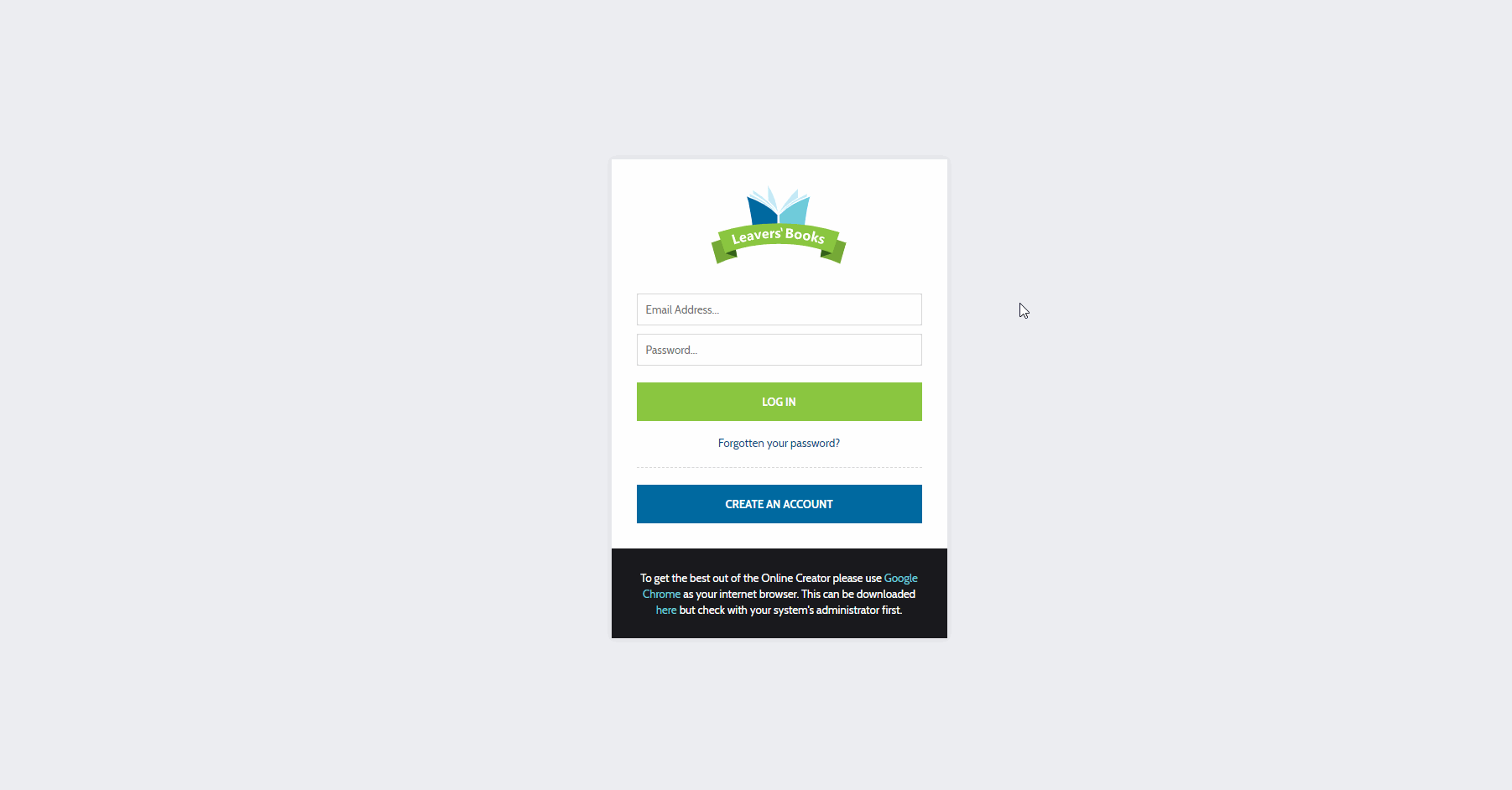 Once you have done either of these steps you are ready to start creating your yearbook.