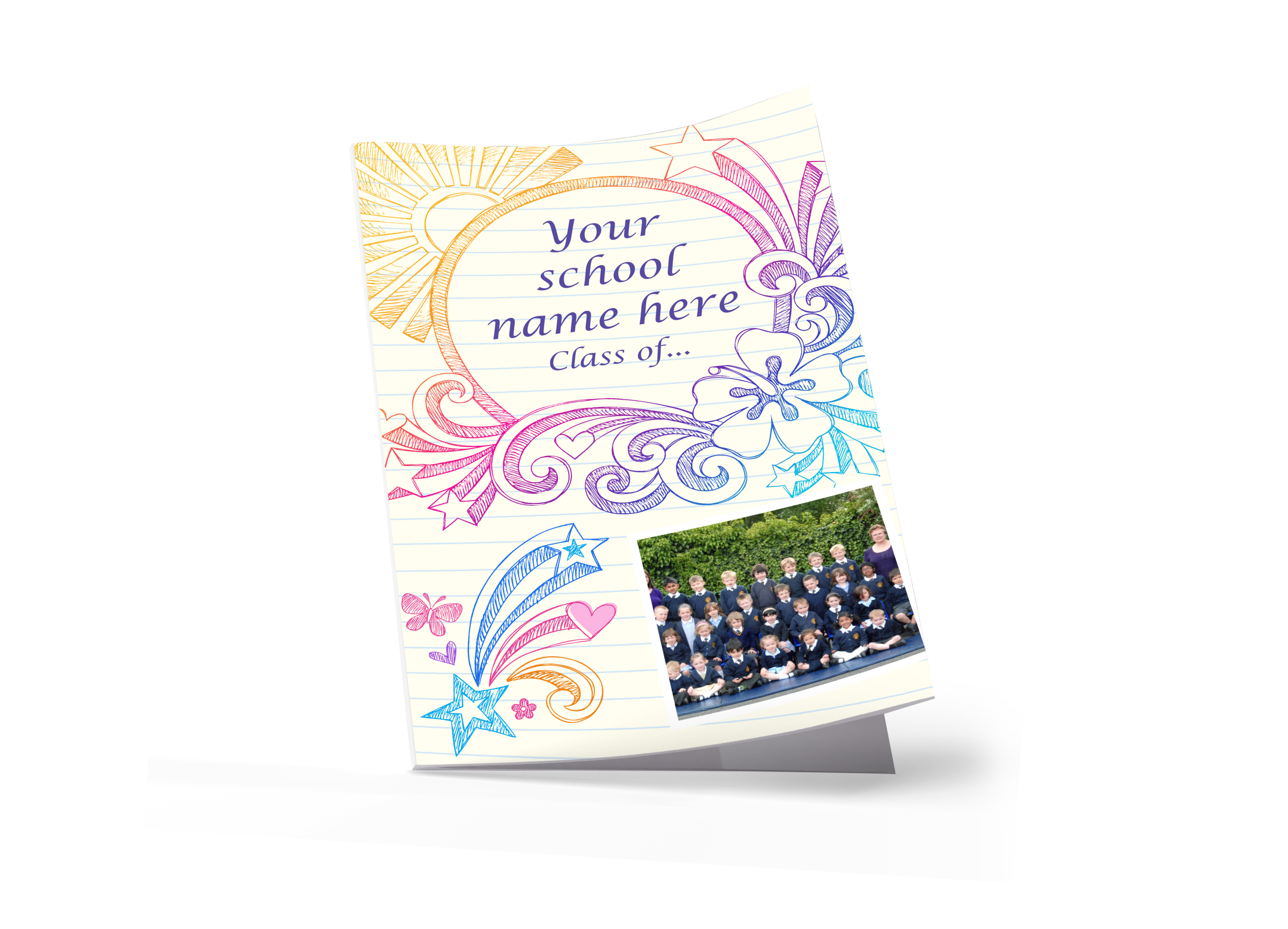 Maximum
of 56
Pages
The pages and cover are folded together and bound using staples, your page count must be a multiple of 4. Stitched books open to lay flat. A4 Size.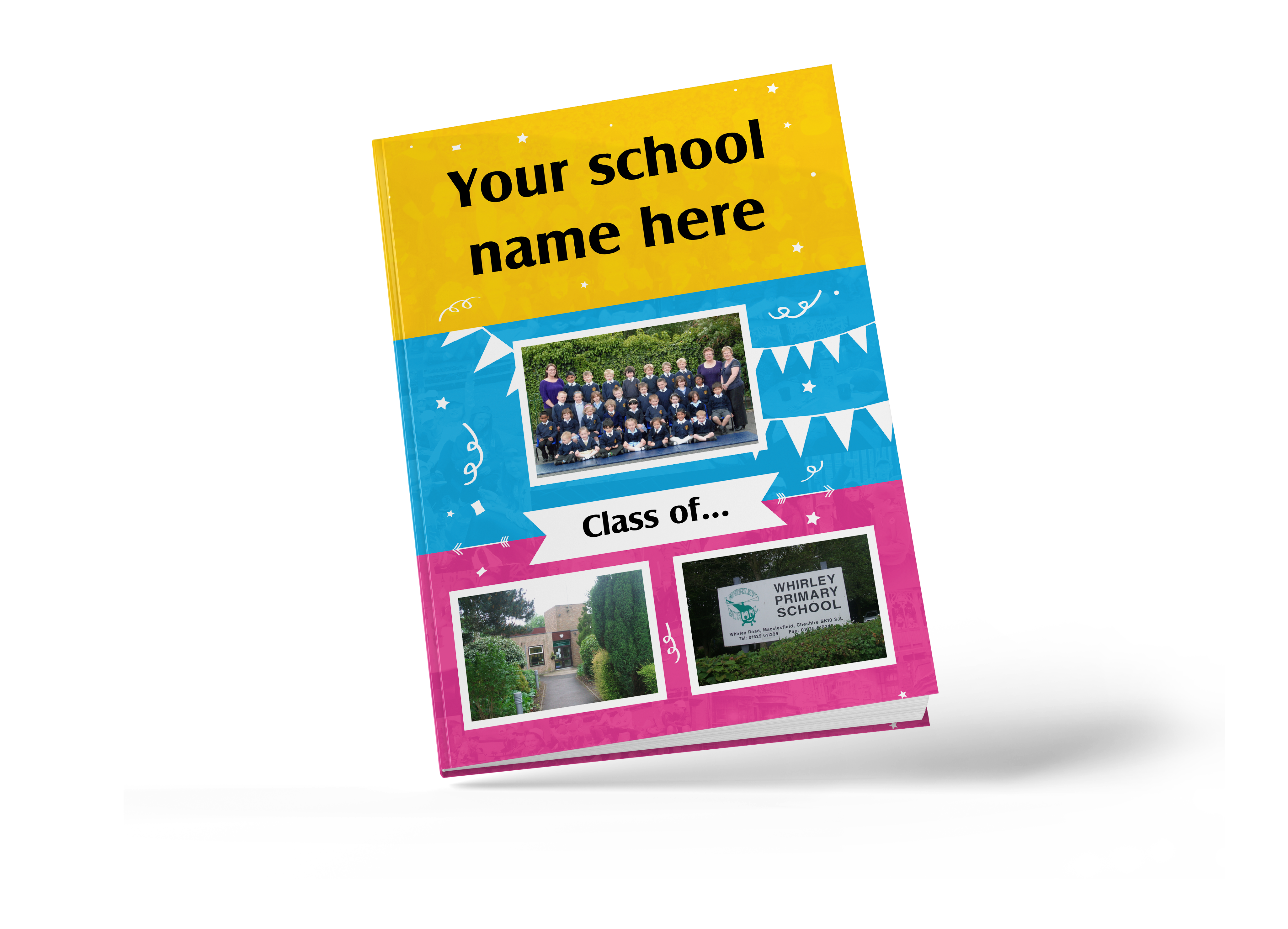 A4, softback yearbooks which are bound with glue to create a spine. These are our most popular yearbooks. Page count must be a multiple of 2.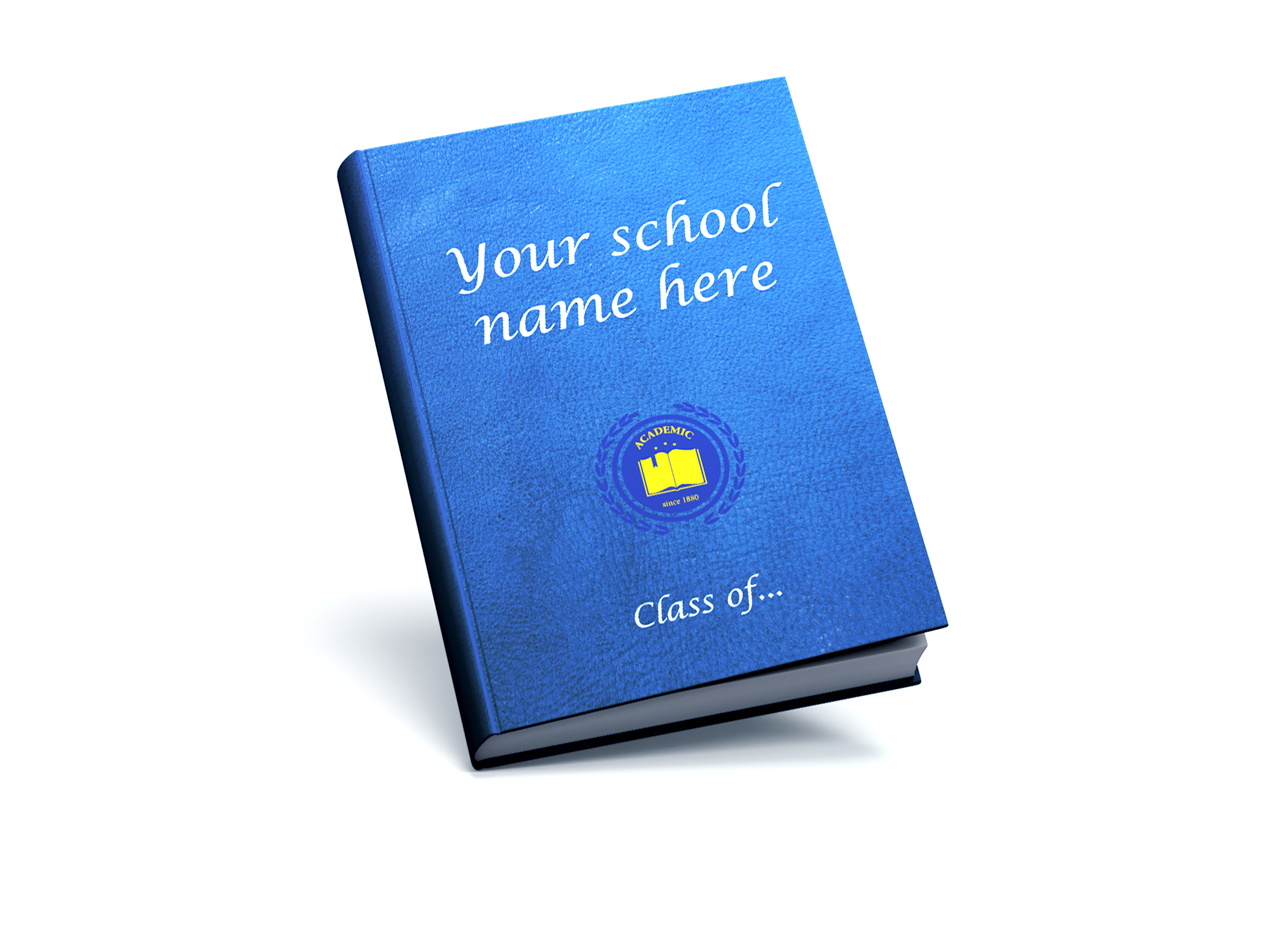 Inside pages are encased in a printed hardboard cover for a premium hardwearing finish. Page count must be a multiple of 2. A4 size.
It's not just our pricing that's the best in the business...
---
Easy to use Online Creator
Our free, web-based creator means you can work on your yearbook from anywhere. Filled with ready-made page layouts and designs the online creator makes designing your yearbook a breeze!
No deposit or upfront payment
Choose from bulk ordering via invoice to opening a secure payment portal, either way there's no deposit required! You can even raise ££ for your school via the Payment Portal.
Leavers Books Payment Portal
No fuss ordering – simply open a secure payment portal and let us handle the admin. Parents/students login and pay for their yearbooks directly, you can see who's ordered at any time and when your artwork's ready give us the nod and we'll print and deliver all yearbooks ready to be handed out.
Freebies
Included in our amazing prices you'll receive a free printed proof of your yearbook and courier delivery of your order to 1 UK address for FREE!
1st Class Service
Exceptional service is at the heart of our yearbooks so we're on hand to help every step of the way via phone, email, and online chat.
Loyalty Scheme
We love our customers and as a THANK YOU for working with us, we give you a free yearbook for each year that we work together via our Leavers' Books Loyalty Scheme.
Don't just take our word...
I would like to thank you so much for all your help so far. Everybody I have spoken to has been extremely helpful, polite and friendly.
La Salette Catholic Primary School
I would just like to thank you for your efforts over the last week to get an order put through for me in a week! They arrived Wednesday as promised and look absolutely fabulous! Our year six are going to be so pleased! Thank you again, a brilliant job.
Maesycwmmer Primary
Thank you for our leavers' books, which we received in time for the children's last day at school.
Oakfields Montessori School
Very happy with our overall experience whilst creating our Leavers' Book.
Heath House Preparatory
Staff were very helpful if I needed to contact them for help.
Byfleet Primary School
Very happy with service!
Fraserburgh South Park
The best service I could have received. Thank you for your fantastic help. Sending a PDF of the book really helped me to complete the book in time for my deadline. I will certainly use your service next year!
Brompton-on-Swale Primary School
I am writing to thank you for the brilliant service you provided for this school. The book was easy to make up online, I phoned your company only once and the girl could not have been more helpful. Once the order was complete the books were sent very quickly and were perfect. I would have no hesitation in recommending your company to anyone.
Auchtergaven School
Our Leavers' books have arrived and we are thoroughly delighted with them and for all your help when putting the books together. Thanks again and we look forward to working with your company again next year.
South Park School
Can I just say how much we were impressed with the books, great value and I am sure the children will love them!
Crudgington Primary School