What yearbook would be complete without an eye-catching, exciting and fun front cover? Choosing a cover design your pupils like is a key part of creating the perfect yearbooks. We have a few favourites such as Varsity for the classic leavers' theme or rainbow if you want a more bubbly looking cover but there are plenty more to choose from.
When you get to the 'Cover Design' page we advise you click on the 'Design' tab and choose one that suits your school. From there you may have some customisation options depending on the Design you chose. For example, with Varsity, you can choose five different colour schemes to customise your school yearbook.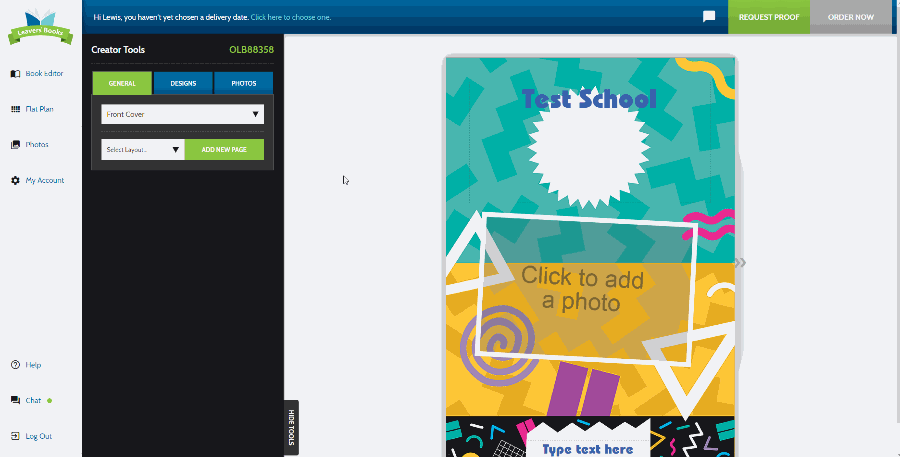 Just a reminder that your cover design doesn't have to be the theme that follows through the pages of your book. You are free to pick any inside design to go along with any cover design you choose.
Once you've made all your choices it's time to begin on your inside pages. This is where the real fun begins but choosing a cover design is the best place to start when you create a yearbook.