When it comes to the final stages of your yearbooks we have plenty of extra pages that you can add. These pages are designed to help you get the most out of your school yearbooks and display even more memories from the pupil's time with you. These pages can be used for class photos, newspaper articles of a collection of your favourite moments through the years.
How do I add these pages?
There are a few categories that contain pages you may not have thought to add yet. These include:
Extra Pages – This section contains options like 'Tweets of The Year', 'Favourites' and 'Remember When'. These can be fun pages to include if you have your pupils helping you and you can take a vote on what to include.
Text Pages – Such as newspaper articles, full-text pages or a mixture of images and text perfect for trips!
Gallery Pages – These are similar to the montage pages but have more structure in their layout.
Adding these pages can be done via the 'Book Editor' page or the 'Flat Plan' view much like other pages. For our example we will use the 'Flat Plan' view to show how easy it is: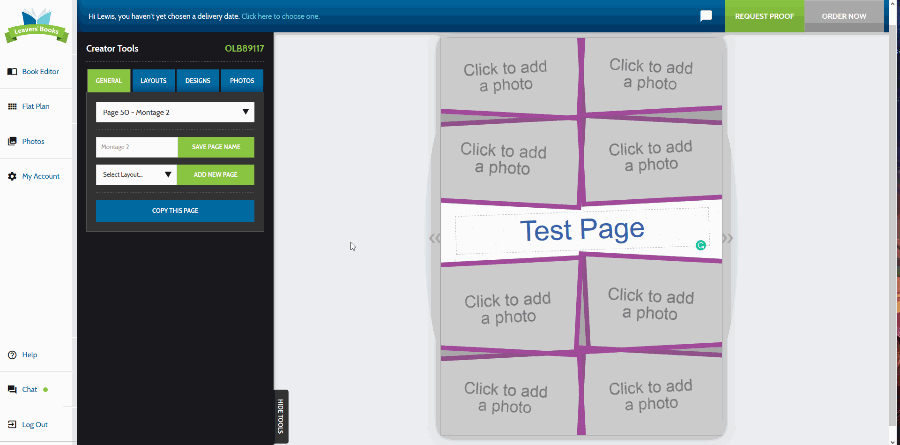 Once you have added the pages you want to include, its time to add the content to them and fill the yearbook with memories right to the end!
You only get to create a yearbook for these pupils once, so be sure to make it the best one you can.