Our Online Creator has a built-in Flat Plan viewer which lets you arrange pages easily. Organising yearbooks how you want is one way to make it the perfect goodbye gift so we give you all the freedom you want. This feature is extremely helpful when you want to add in pages later on along your yearbook journey.
How do I arrange pages?
This can all be done in the 'Flat Plan' view in the Online Creator. Here your pages are laid out in pairs so you can see how they will be grouped once printed. On this screen, you can drag and drop the pages you want to organise. You can drag any page you want and place it in a new location within your yearbook.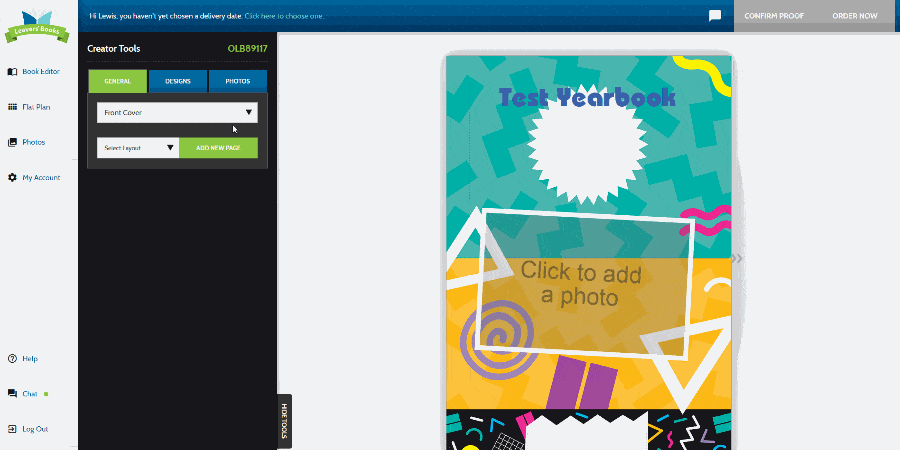 Once your school yearbook is in the correct order, you can then edit the page again using the 'Book Editor'.
Deleting Pages
If you need to delete pages to arrange them correctly, this can also be done within the 'Flat Plan' section. Each page will have a red 'X' in the top left corner to indicate it can be deleted. Clicking the 'X' brings up a warning to make sure you wanted to delete the page. Click 'OK' on the message to remove the page from your yearbooks.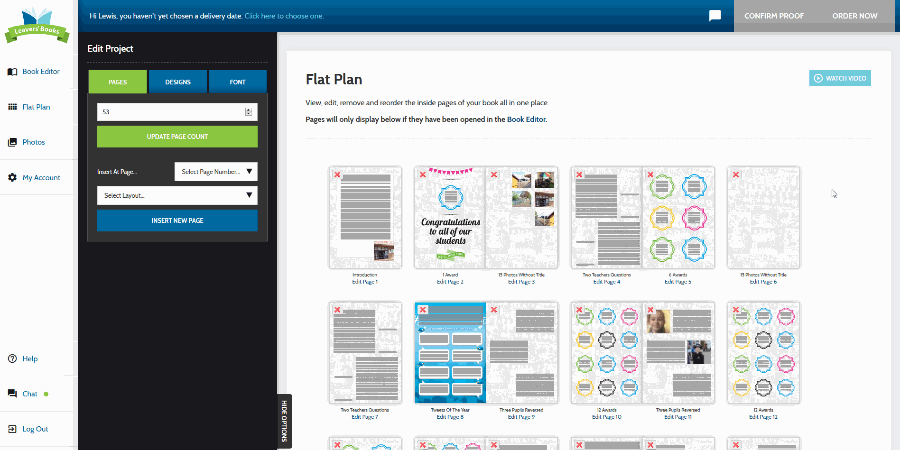 Now you should understand how to arrange pages inside your yearbooks whenever you need to.