Hold onto the memories of your child's
Primary School Journey!
Beautiful yearbooks packed full of the childlike moments you never want to forget!
Design your yearbooks with the Online Creator, filled with ready-made page layouts to make your yearbook journey a breeze.
Prices start at just £8.99 and as a friend of Young Writers you get an extra 20% off for your child's whole class.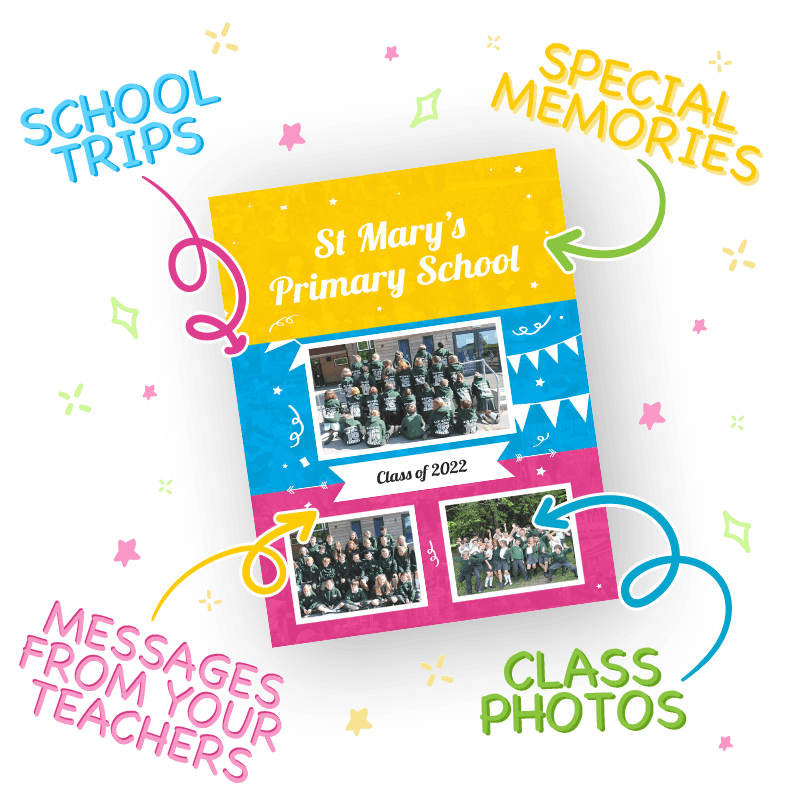 20% off
for your child's
whole class
Request your free Sample Pack today!
"
My daughter's yearbook is such a lovely reminder of primary school & all the fun times the class had together. It's particularly special to us as she was a leaver in a lockdown year, so the Year 6s didn't get the traditional send-off. The leavers' book is still in pride of place in my daughter's room, full of her friends' messages and photos of her primary school journey. It's such a thoughtful, meaningful gift... and definitely made some of us parents shed a tear!
"